Picking
In IMMS, pick lists are a mix of different order types, including holds.
A pick list can be created by listing a number of criteria governing which orders the list should contain. The pick list exists in IMMS as a type of search result, obtained from searching all of the orders contained in IMMS.
As the orders (lines on the list) get checked off as completed, they are no longer displayed if the pick list is updated or if another user chooses to query an equivalent pick list. In the same way, new orders can be automatically added to the list while the picking is in progress.
Select order types
First, the order types that will be included in the various pick orders are selected. Once these have been selected, click on "Next step" to proceed.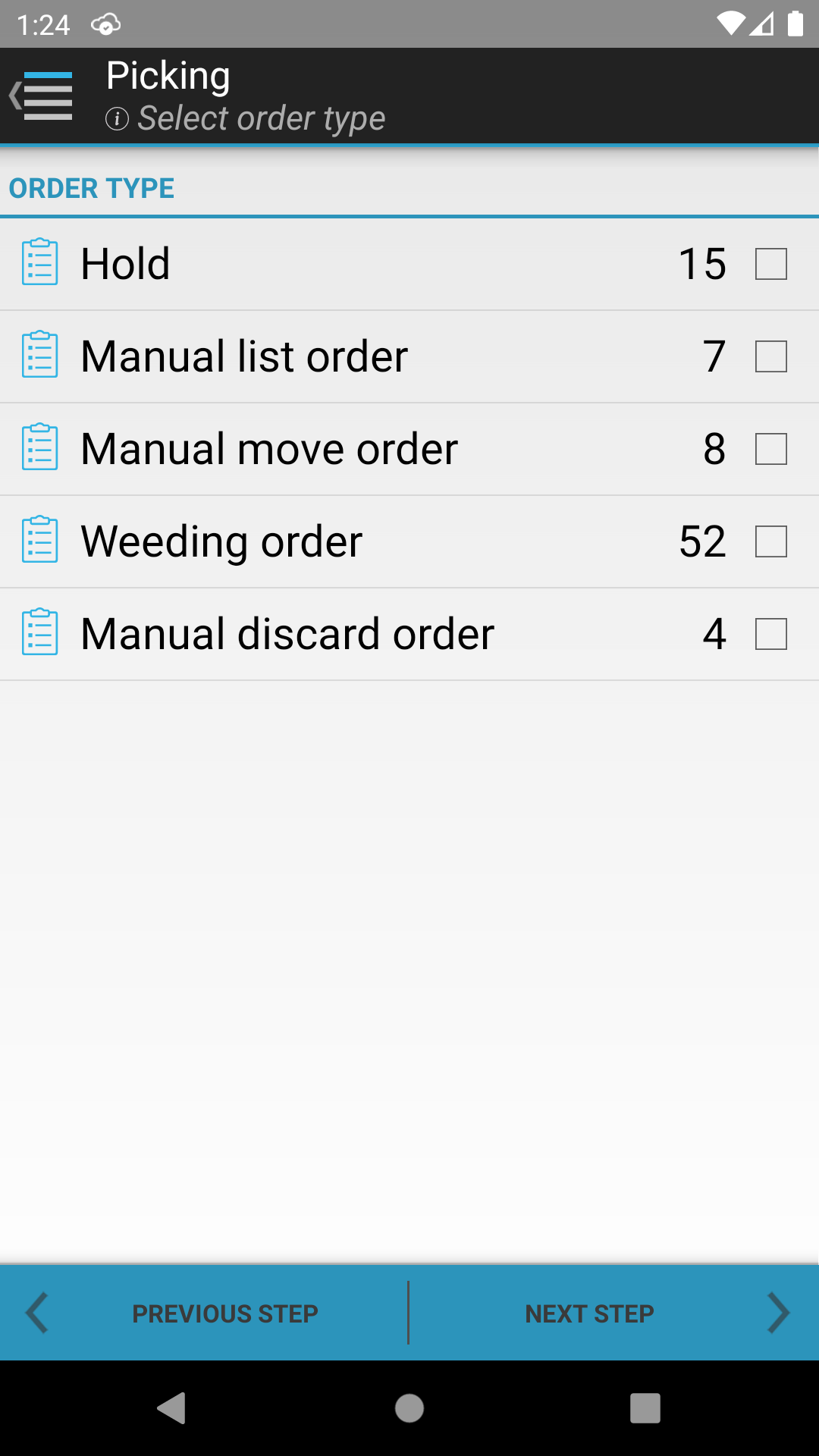 Some order types are organized as a number of named lists (e.g. item care), while other order types are organized pursuant to the items' current placement (e.g., holds). These two main types of orders cannot be selected at the same time.
The next screen depends on the selected order types: